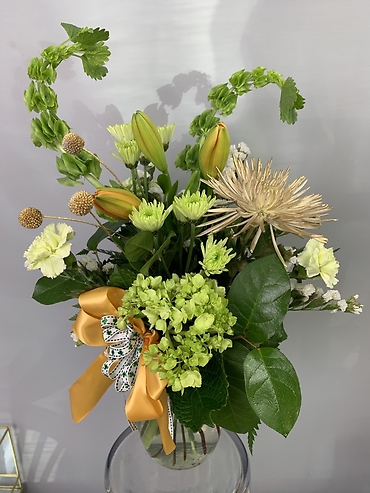 This item is not available online. Please call for purchasing options.
Send a bit of luck to your favorite leprechaun with a sparkling flower arrangement filled with whites, golds, and greens! . Upgraded options contain addition of more similar blooms or premium blooms depending on availability and maybe designed in a upgraded vase or container to fill to value. SUBSTITUTES MAY APPLY DEPENDING ON AVAILABILITY, VASES, FLOWERS ETC.
You may also like...