Soft White Freesia/Blue Delphinium Blooms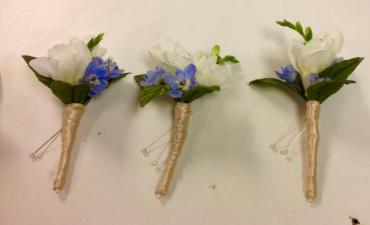 This item is not available online. Please call for purchasing options.
SOFT WHITE FREESIA FLOWER WITH BLUE DELPHINIUM BLOOMS BOUTONNIERES, ACCENTED WITH GREENERY, STEM WRAP IN A NATURAL SATIN LOOK.
TAKEN AT POST CARD INN ST. PETE BEACH, FL.
STARTING AT $15.00 EA.
You may also like...