Unique Vanda Orchids/Beautiful Colorful Rose Bouquet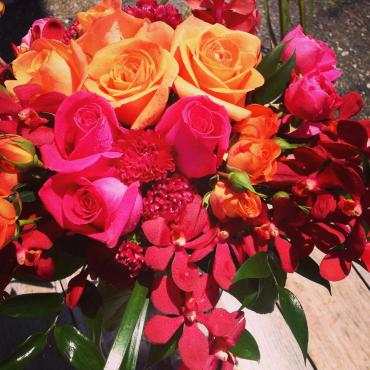 This item is not available online. Please call for purchasing options.
EXSQUITE RED/BURGANDY VANDA ORCHIDS, ACCOMPANIED WITH BEAUTIFUL COLORFUL ORANGE & HOT PINK FLOYD ROSES, ACCENTED WITH GREENERY, DESIGNED IN A CASCADE STYLE
TAKEN AT LOU'S SEASIDE FLORIST, ST.PETE BEACH, FL.
BRIDAL BOUQUET STARTING AT $195.00 (AS SHOWN)
BRIDESMAIDS STARTING AT $95.00 EA.